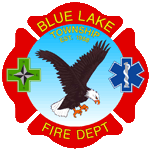 Blue Lake Fire Department

Blue Lake Fire Department

Lieutenant Steven Schrader

AKA: Shredder or "LTS"

Occupation: Fire Officer for Michigan DNR

EMT at White Lake Ambulance Authority

Health Officer at Gerber Scout Reservation

Fire Service:  With BLFD and DNR since 2007

Why I became a FireFighter: Years ago I served as Missionary in Honduras and realized how much I like to help people in need. Eventually I joined the fire service to place myself in position to better help others.

Spare Time Activities: I have very little spare time but I still have a passion for the quiet sports such as Road and Mountain Biking, Canoeing, Snowboarding, Swimming, Bow Hunting and Fly Fishing. I also like to fly airplanes and ride motorcycles.

Education: Emergency Medicine at Great Lakes EMS Academy. National Registry EMT. Various studies in the fire service through FFTC, NWCG and GVSU. Aviation Mechanics at RAS (Corning, CA). Theology and public speaking at Theocratic Ministry School. CDL and Heavy Equipment at Superior Training Services (Indianapolis, IN)

Lieutenant / Company Officer III

Emergency Medical Technician

Advanced Extrication/Stabilization

G-SAR Crew Leader, Manager

2008/2012 FireFighter of the Year